Sovelia Server 21.0 What's New
Thinking of upgrading? Want to see when a feature was introduced? Below outlines all the major inclusions into the 21.0 release of Sovelia Server.
SOVELIA PLM 21.0 Released
HTML
Toggle between different grid styles: Normal, Compact and Card layout

Structure compare has toggle to show either all rows all changed rows only

Capability to approve directly e.g. from Created state to In Production state

Renewed user account section

User can see all own logged in devices and can control them

Geolocation information added for each device

Help pages directed to

sovelia.com/knowledge

base

Support for customer specific help pages under SOVELIA web server

Browser tabs title has information about the select object or the current page

Improvements on file shortcuts

HTML admin tool UI improvements
SOVELIA Server
Support to copy documents as part of the installed based copy functions

ERP triggers can now provide also JSON format outputs

Server monitoring data send Capability
TEMPLATE
Template report configurability improvements

Minor configuration error fixed

New report: Own design Bills of material

New report: Own design Bills of material with drawings

Custom attribute HEIGHT changed to HEIGHTMM as HEIGHT is reserved standard field

Custom attribute WIDTH changed to WIDTHMM as WIDTH is reserved standard field
REST API
Performance optimizations

PING end point: More information added for connected devices, like geolocation

Zip download method was changed from GET to POST
SOVELIA server monitoring (new component) includes
License usage rates (and optionally users who are using them)

Traffic between Sovelia server and database

Server response time to REST API calls

Error events happening at Sovelia server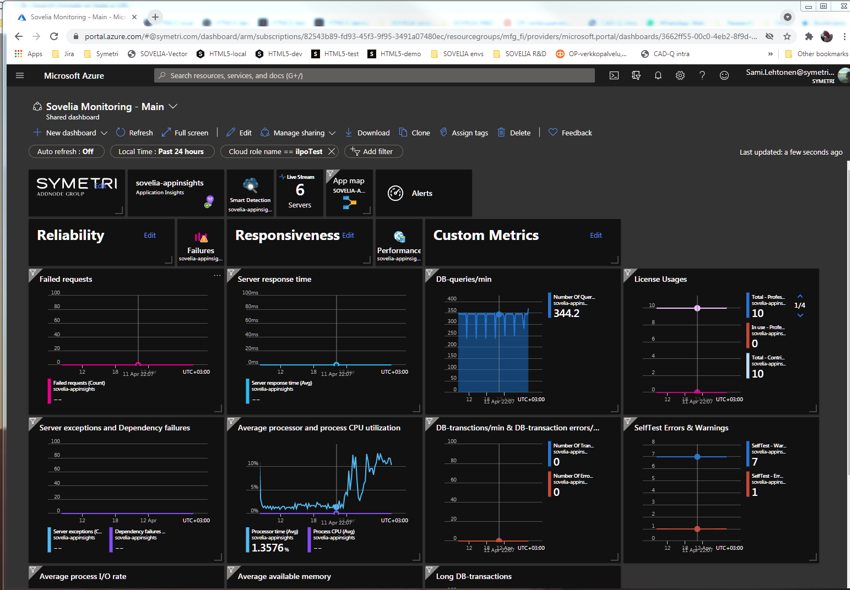 This version of the CAD Add-in for Inventor 22.3 introduces timesaving and functionality improvements
We are proud to announce the Sovelia Vault 2023 release is now available. This ensures your Sovelia Vault compatibility with the latest Autodesk Vault making some of the tasks in your Vault automated and easier to do. 
Sovelia® AutoCAD is a mature product and the focus in product development is to improve the functionality of the tool based on users and customers ideas. All the new functionality for this 2023 release is based on customer's requests and needs.